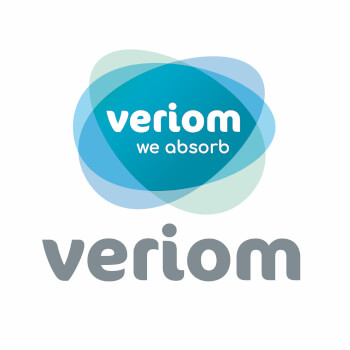 Veriom Sp. z o.o. takes privacy seriously. This privacy statement gives a brief explanation of how we use and secure the personal data of visitors of this website.
If you have any questions after reading this document, please contact us on: krzysztof.cygan@veriom.pl
Purposes of the processing of data of website visitors
When you complete a contact form on the website or when you send us an e-mail, the personal details disclosed therein are stored for as long as the nature of the form or the contents of your e-mail requires in order to fully respond to and process them.
Click behaviour and visiting statistics
The website keeps a record of general visiting statistics. Within this framework, the IP address of your computer, the username (if any), the time of enquiry and details sent along by the browser of a visitor are logged and used for statistical analyses of visitors and their (click) behaviour on the website. It also helps us to optimise the functioning of the website. We try to anonymise these details to a maximum extent. These details are not disclosed to third parties.
Google Analytics
We use Google Analytics to keep a record of how visitors use our website. This information, along with the address of your computer (the IP address), is transmitted to and stored on Google servers in the United States. You can read Google's privacy policy for more information, as well as the specific privacy policy of Google Analytics.
Google uses this information in order to find out how our website is used, to send website-related reports to us and to provide its advertisers with information about the effectiveness of their campaigns. Google can disclose this information to third parties if Google is obliged to do so by law or if these third parties process the information on behalf of Google. This is beyond our control. Google is not permitted to use the Analytics information for other Google services.
Social media
This site includes buttons that make it possible to promote or share pages on social networks such as Facebook, LinkedIn, YouTube and Twitter. These buttons are realised by a code that is provided by Facebook, LinkedIn, YouTube and Twitter. Among other things, this code installs a cookie (see below).
Please read the privacy statements of Facebook, Twitter, YouTube and LinkedIn (which may change on a regular basis) in order to find out what they do with your personal data that they process using this code.
Use of cookies
We use cookies in order to offer electronic services. A cookie is a simple, small file that is sent along with pages of this website and which is stored on the hard disk of your computer by your browser. We use cookies in order to remember your settings and preferences. You can disable these cookies via your browser. For more information, read this explanation from the Consumers' Association.
Our website installs cookies from Google (an American company) as part of the Analytics service. We use this service in order to keep logs and to receive reports about how visitors use our website. Google can disclose this information to third parties if Google is obliged to do so by law or if third parties process the information on behalf of Google. This is beyond our control.
Questions and requests for access, correction and removal
FruitMasters considers it important that you know how you are registered with us and that you have control over your data. You can at any time request more information or access to specific data that FruitMasters collects about you and have it corrected or removed by sending a request to the data controller to krzysztof.cygan@veriom.pl
Changes to the privacy statement
We reserve the right to change this privacy statement. Changes will be published on this website.